The aim of the Veteran Provider program is to offer licensed clinicians and any mental health professionals with training and technical assistance aimed at promoting military cultural competency. Based on the unique mental health needs of the veteran community, the Veteran Provider Program offers trainings tailored to the needs of the audience as it relates to suicide prevention, lethal means restriction, military traumas, and evidence-based practices.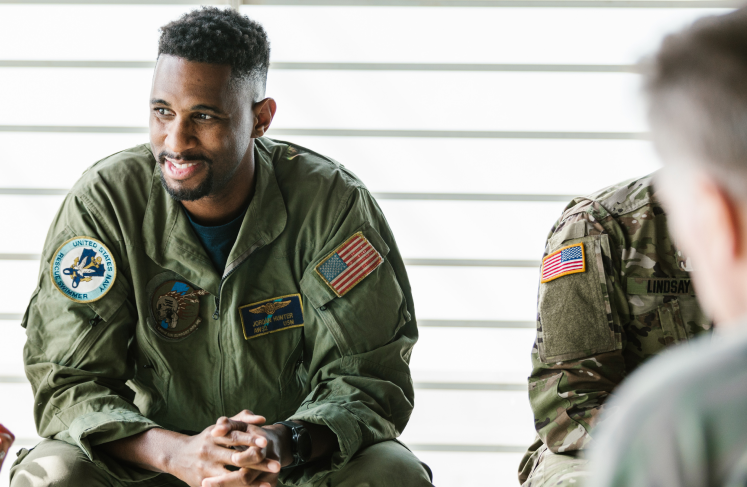 Don Hipp, MA, LPC-S, CCTP, LCCA
Mental Health Provider Coordinator
Military Cultural Competency
All training are free with CEU's upon completion of the course.
MILITARY CULTURE
The Military Culture Competency training helps individuals and organizations to understand military culture better.  We have a special training that is specifically designed for non-military organizations and individuals who are new to military culture.  This training can help your organization to be more successful when working with veterans and their families.
MILITARY TRAUMA-INFORMED CARE
Are you working with veterans and struggling to understand how trauma impacts your client?  Or maybe you want to help a veteran but do not know how to launch this process.  This program is just what you are looking for! This program introduces you to the 9 principles of trauma-informed care.  It will help you recognize the signs of trauma, how to work with veterans experiencing symptoms and provide a framework for these interventions. 
CORE SKILLS FOR WORKING WITH VETERANS
You will learn how to ask questions that get to the heart of what the veteran needs based on the strengths and growth areas as they transition to civilian life. You will learn how to connect with veterans, build rapport and move them towards their goals instead of away from their goals.
A DEEPER DIVE
Ever wondered what it's like to work with veterans?  Or how to better assess and treat a veteran with Military Trauma.  Our Deeper Dive course is an in-depth look at military trauma, with topics ranging from PTSD,  Moral Injury, Military Sexual Trauma, and Traumatic Brain Injury.  We'll explore how to best assess these symptoms, and which interventions will be helpful in addressing them.
THE FOUR PRINCIPLES TO UNDERSTANDING TRAUMA
In this course, you'll learn four key areas related to working with veterans. First, you will learn about the different types of stressful events that veterans may have experienced, as well as the physical and emotional impact of trauma. You'll also learn about changes in traumatic experiences over time and how to identify them. Finally, you'll explore different interventions that can help veterans cope with and manage their symptoms.
ADDRESSING VETERANS SUICIDE AND HOMELESSNESS
Addressing Veteran Suicide and Homelessness is an important issue that requires a multifaceted approach. It starts with understanding the risk factors associated with veteran suicide, such as mental health issues, substance abuse, and relationship problems. It is also important to provide veterans with access to quality mental health services and to ensure that they have adequate housing and support
AS+K? SUICIDE PREVENTION
ASK suicide gatekeeper training provides you with the skills to intervene and minimize and reduce risk factors to someone struggling with suicide thoughts.   You will also learn about providing support services to those who are at risk of suicide or may be considering it
MENTAL HEALTH FIRST AID
Mental Health First Aid (MHFA) is an 8-hour training program that teaches participants a 5-step action plan to assess a situation , select and implement interventions, and secure appropriate care for the individual.
COUNSELING ACCESS LETHAL MEANS (CALM)
Lethal means restriction is an important part of suicide prevention. It involves reducing access to items that could be used to cause self-harm or death, such as guns and prescription medications. Calm lethal means restriction involves creating a safe environment and providing resources to those who may be considering suicide, such as mental health support, crisis hotlines, and other support services.
Get in contact with State-wide certified and licensed Mental Health Providers. 
If you are a licensed clinician or mental health professional, register today to join your local chapter and get military cultural competency technical assistance and training.