While suicide is often thought of as an individual problem, it has devastating impacts
on families, loved ones, and communities making it a public health issue. Our goal is to
reduce Veteran suicide across Texas through collaboration with national, state, and
local partnerships and initiatives bringing together many different resources,
perspectives, and strategies aimed at saving the lives of Texas Veterans.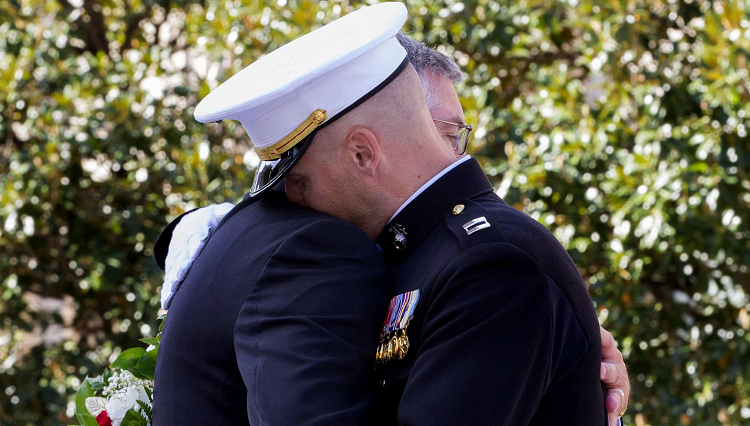 Learn more about our leadership and find resources below.

Suicide prevention coordinator
Information for family, friends, and caregivers.
Life has its challenges. As a Veteran, you don't have to solve them alone.
Suicide Prevention Collaborative
Texas Suicide Prevention initiative is the result of a collaborative effort throughout the state of Texas of community-based organizations, state and local agencies, academic institutions and many others who work together to reduce suicides in Texas.
Postvention: Healing After Suicide
Federal – The White House
Click the button below to view or download: Reducing Military and Veteran Suicide: Advancing a comprehensive, cross-sector, evidence-informed, public health strategy.
Communicating Safely for Suicide Prevention
Click the button below to view or download: When discussing topics like mental health, trauma, and suicide, we need to consider that about half of any audience has some form of lived experience themselves or someone they know.